Paulsens East Project
This tenement which is located ~7km east of the Paulsens Gold Mine operated by Northern Star Resources Ltd (ASX:NST) (which has mined over 700k ounces at an average grade of 7.63 g/t Au) has been held by Strike for many years for its deposit of high grade hematite. Strike has historically conducted extensive drilling on the tenement for iron ore.
A review by Strike of the historical data within the tenement for other mineralisation has indicated the presence of a historical gold occurrence, hosted within conglomerate rocks on a faulted contact between the Fortescue Group and Ashburton Basin sediments.
Strike notes the potential of the Paulsens area, given the geological setting with mineralised conglomerates is similar to the Novo/Artemis gold discoveries, with these discoveries having opened up fresh geological models for gold prospectivity compared with traditional paradigms.
Strike notes that the Paulsens East tenement directly abuts the southern boundary of Chalice Gold Mines Limited's (ASX:CHN) West Pilbara Project tenements, with Novo Resources' tenements nearby to the south-east (refer Figure 1).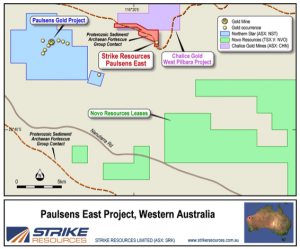 Figure 1 – Strike's Paulsens East Tenement (Retention Licence RL 47/7)
The nature of the geological setting of Strike Paulsen's East tenement, with an existing gold occurrence hosted within conglomerate rocks, provides Strike with the opportunity to conduct further work within the tenement to determine the full extent of its gold bearing potential.
North-West Pilbara Tenements
In August 2016, Strike conducted a detailed review of the Pilbara region and pegged two tenements that it believed were prospective for Lithium. These tenements, totalling ~ 310km2, comprise EL 45/4800 (adjacent to the Tabba Tabba Tantalum Mine) (granted in July 2017) and EL 45/4799 (located within ~20km from the Wodgina Tantalum Mine) (granted August 2017).
The areas around these tenements have since undergone significant recent pegging activity for gold, based largely upon the Novo/Artemis gold discoveries.
These tenements adjoin tenements held by Kairos Minerals Limited (ASX:KAI) and De Grey Mining Limited's (ASX:DEG) Pilbara Gold Project, both of which are being explored for gold and are close to Kairos Mineral's Mt York Lithium-Gold Project and Pilbara Minerals Limited's (ASX:PLS), Pilgangoora Lithium-Tantalum Project (refer Figure 2).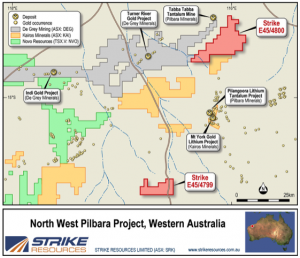 Figure 2 – Strike's North-West Pilbara Tenements (EL 45/4799 and EL 45/4800)
For further information refer to Strike's ASX Announcement dated 20 November 2017: Gold Potential of Strike Pilbara Tenements
Strike notes that no recorded detailed sampling for gold has been undertaken historically within EL 45/4799 and EL 45/4800.
The information in this document that relates to Exploration Results is based on, and fairly represents, information and supporting documentation prepared by Mr Peter Smith, BSc (Geophysics) (Sydney) AIG ASEG, who is a Member of The Australasian Institute of Geoscientists (AIG).  Mr Smith is a consultant to Strike Resources Limited.  Mr Smith has sufficient experience which is relevant to the style of mineralisation and type of deposit under consideration and to the activity which he is undertaking to qualify as a Competent Person as defined in the 2012 Edition of the "Australasian Code for Reporting of Mineral Resources and Ore Reserves" (JORC Code).  Mr Smith has approved and consented to the inclusion in this document of the matters based on his information in the form and context in which it appears.